Latest News
AdBlue Prices
We often get asked 'how much does AdBlue cost?' However, it isn't always a simple answer. The amount of AdBlue you want and in what form you require it, like a can, drum or in bulk, for example, can all affect the overall cost of AdBlue.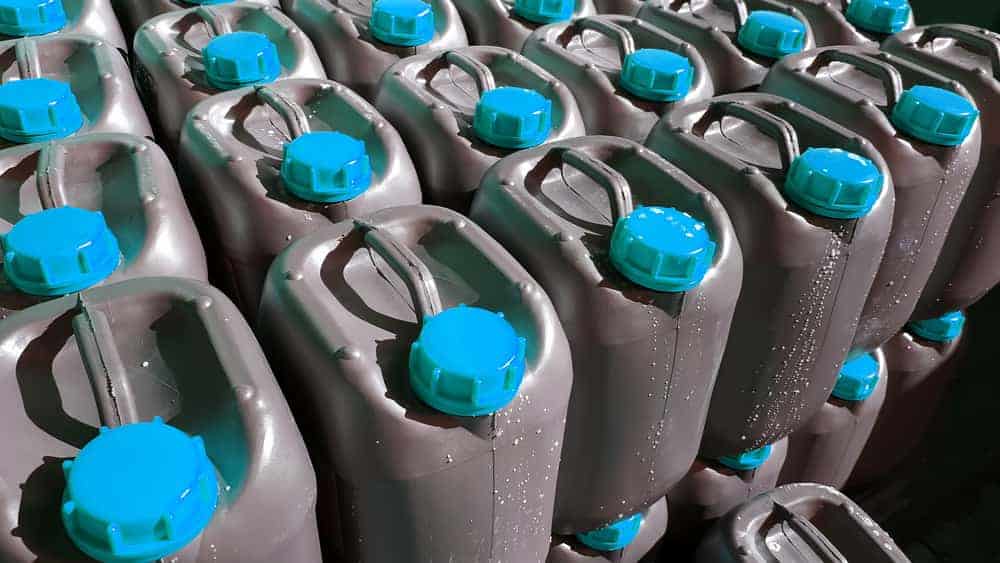 AdBlue is charged by the litre, however, if you're a UK business requiring high quantities of AdBlue, you may have to pay for more than just the AdBlue itself. This is because you will also have to pay for a safe storage solution for your AdBlue, alongside the pumps and specialist equipment that are required to dispense it.
We provide all types of storage solutions for AdBlue, so you don't need to worry about sourcing your own but if you'd like to know more about the prices of AdBlue, we have all the information below.
AdBlue Price Per Litre
Our AdBlue prices start at as little as 48p per litre when purchasing our 1000L Intermediate Bulk Container (IBC), and range upwards if you're looking to purchase a smaller quantity of AdBlue, like our 5L Jerry Cans. The higher quantity of AdBlue you require, the lower the cost you pay per litre.
AdBlue Can Prices
Our 5L Jerry Cans of AdBlue are designed for easy pouring with an integrated spout in the can meaning you can fill up with AdBlue even when you're out on the road, and you also won't require the pump and equipment which naturally increases the cost. Prices start from 56p per litre when purchasing high quantities of our 5L Jerry Cans. If you're looking for more, you can purchase our 10L Jerry Cans starting from 71p per litre, or 18L Jerry Cans which start from 67p per litre.
AdBlue Drum Prices
AdBlue in quantities of 210 litres or more are available in our specialist barrel-like drums and start from as little as 61p per litre. The drums have a shelf life of 12 months, and only a minimal amount of equipment, like a pump, is required to empty out these drums and little storage space is required too, helping you to keep the costs low. Should you increase the number of drums purchased, you will reduce the price per litre of the AdBlue you buy.
Bulk Delivery of AdBlue
As an AdBlue manufacturer, we are able to offer incredibly competitive rates on bulk deliveries of the product which means you can have it delivered nationwide in our road tankers and then pumped directly into your existing AdBlue tank., or we can supply a tank to suit your requirements. You will only ever pay for what is delivered too as our bulk deliveries are metered off. Get in touch with us today if you'd like to find out more about our bulk delivery prices.
The Urea involved in the solution of AdBlue is a raw material, that can increase in price when the demand is higher. Therefore, the price of AdBlue is also susceptible to change. If you have any questions with regards to our AdBlue, or you'd simply like a quote then feel free to get in touch with us today.
---
Learn More About AdBlue