Latest News
How to store AdBlue
AdBlue is a solution of high-purity urea and deionized water that is frequently used in the exhaust of diesel vehicles to reduce the level of nitrous oxide released into the atmosphere using Selective Catalytic Reduction (SCR) technology. With countries across the world pledging to massively reduce pollution caused by the burning of fossil fuels by 2050, AdBlue is an increasingly common resource for companies who rely on diesel vehicles on a daily basis.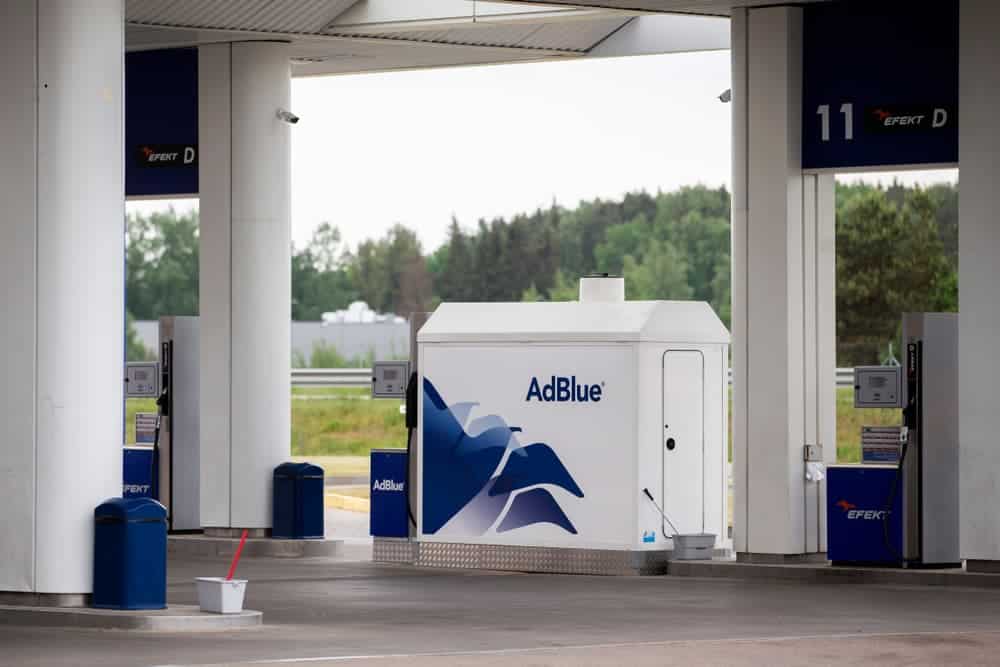 Is AdBlue hard to store?
AdBlue isn't especially difficult to store; it's a non-hazardous substance, which means there aren't a huge number of regulations surrounding the storage of AdBlue. However, there are conditions around the storage of AdBlue which petrol stations and other companies should be aware of. This is because urea is a pollutant to groundwater, which means that spillages and leaks must be prevented by following proper storage protocols onsite.
Let's take a closer look at some solutions for keeping this substance on your premises.
How to store AdBlue
To store AdBlue safely and securely, follow these guidelines:
– AdBlue should always be stored in a double-skinned container to prevent leakages.
– AdBlue should be stored in tanks specially designed for AdBlue storage and compliant with manufacturing standards, with built-in protection from accidental tank damage.
– AdBlue should be stored at the right temperature, between 0-30oC. Protect your AdBlue from freezing temperatures of below 11oC, and don't store AdBlue in direct sunlight.
Why is it important to store AdBlue safely?
Safe storage of AdBlue serves two purposes; first, it protects your local environment from the damage that AdBlue spillages can cause if they leaks out into the ground around your business. Secondly, by correctly storing your AdBlue at the right temperature and avoiding decontamination from other substances, you can keep your AdBlue pure and, thus, high quality and high performance.
---
Learn More About AdBlue